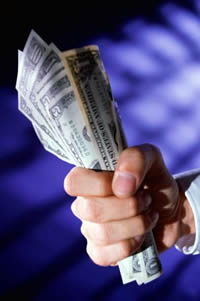 We offer all types of new and used vehicle, RV, SUV or boat loans with affordable rates and flexible terms. Yes, we make ATV and cycle loans, too. Bargain like a cash buyer when you get pre-approved by the Bank of Dixon County for your next auto loan. Pre-approval allows you to go shopping with confidence because you can demand the cash discounts, and just "write the check" when you strike the deal.
Just like car loans, we offer a wide variety of rates and terms. Call us for details and rate quotes on whatever it is you may want to purchase.
If you have a personal or household loan need, we can help.  With an approved credit application we will loan money for just about anything from a sofa or refrigerator to Christmas shopping or a long awaited vacation. 
Personal Loans
We provide both Monthly Installment and Open Term loans where you pay when you want to pay. Some things just require borrowing a little money like going home for the holidays, a wedding or just about anything else life can present. That's where the Bank of Dixon County comes in! We do not use formulas and we have the flexibility that only a community bank can provide.
Home Mortgage and Home Equity Loans
We make a variety of real estate loans both in-house and by originating secondary market loans. From homes, business, agriculture, vacation property or development land . . . we have experienced officers to assist you.
New Home Building
Buying A Home
Lots, and Acreages
Home Equity
BDC "In House" Real Estate Loans
We make in-house real estate loans for homes, business and recreation real estate and farmland. We also make interim home construction loans with personal assistance un-matched by our competition. A BDC In-House real estate loan can provide the flexibility your personal situation may require.

Long Term Fixed Rate "Secondary Market" Loans
We also offer a range of long term fixed rating financing options. We do all the loan work and processing with you and your loan is placed with a Secondary Market lender. It is a complex process offered by many lenders, but it is one we can make simple, and explain clearly.
Homes and Building Sites
We have worked with many of our BDC Families to find a home, buy a lot or acreage or design and build a new house. And, we do make interim home construction loans. In fact, we have just the home building tools to help you through the complex new home building process.

For information about area real estate click here.
Bank of Dixon County NMLS #460302
Richard Dohma, Sr. V.P. Richard@bankofdc.com NMLS #671595
Chris Kingsbury, Sr. V.P. Chris@bankofdc.com NMLS #671596
Brian Lentz, V.P. Brian@bankofdc.com NMLS #829109
Josh Templeman, V.P. Josh@bankofdc.com NMLS #1197512
Garrett Peterson, V.P. Garrett@bankofdc.com NMLS #1423347
Keri Kneifl, Newcastle, Keri@bankofdc.com NMLS #1187140
We have more than one hundred years of experience with small business planning, purchases, management and lending. We are an SBA lender and can help you plan for business ownership or purchase. Thinking of an Internet or in-home business or some new venture, let us help. From building a business plan to buying a local business or starting a new one . . . we ARE interested.
Starting a New Business
As a community bank we have a long history of small business lending, and new business start-up assistance. Do you have an idea? Have you always wanted to start or own your own business? We can help, in fact, every day we are helping dozens of other people just like you. Just give us a call. Tell us your dream.
Our computer generated financial statements and cash flows are simply the best available. We began doing professional farm cash flows and profit analysis before others knew what it meant. Agriculture is a major industry in our area and helping with the success of Family Farms has always been a top priority at BDC.
From commodity futures to government programs and lending assistance or real estate purchases . . we can help.
Young Farmers
We have helped dozens of young people begin farming. We also participate in a variety of young beginning farmer programs including UDSA assistance.
We offer our own low interest VISA and MasterCard programs. With or without annual fees and other options, we allow you to choose. And our low interest rates are not lead-on rates for only 30 or 90 days.
A BDC Credit Card allows you to call your BDC Team when you need help, or have a billing error and lost card. Payments on your BDC Credit Card can also be made directly at any Bank location or to us by mail or automatic debit.
BDC Credit Card Information On-Line - You can quickly check your BDC Credit Card balance and statement at any time. Simply click here.