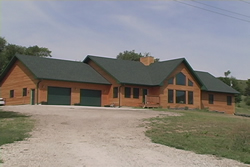 Our communities along the beautiful Missouri River bluffs are rolling and scenic. Northeast Nebraska offers some of the most spectacular home building sites and locations in the region. Home building sites with gorgeous views are available today. We are not real estate agents, but we will go out of our way to help you find the perfect home or building site.

We grow our Bank and our communities by helping attract new BDC Families one at a time. Come find out what real, personal bank service is all about. You can see below the many ways we help families every day.
Your BDC Team is heavily involved in real estate lending, development, sales and purchases including construction planning, interim construction loans and purchase mortgage loans. Here are some types of assistance we provide every day:
Real Estate Purchases
Real Estate Sales
Contracts and Agreements
Construction Plans and Interim Lending
Finding that Perfect Spot for a New Home
Spec Home Construction
Real Estate Development Projects
Evenings and Weekends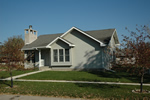 Our BDC Team is available to meet with you at your convenience. Just give us a call or contact us. One of our primary goals is to help attract new families to the quality of lifestyle we enjoy. We will go well beyond the help you will find from others to be of personal help to you. And that means being available when it works best for you.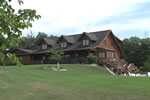 We can assist you in finding and financing just the home you are looking for. Experienced loan officers know the area and what is for sale. We know the market, recent sales prices and much more. Give us a call and we will help you each step of the way. We provide personal help like only a community bank can do.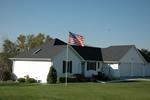 Many families are looking for personal, real special assistance to help them through the maze of questions, needs and demands of planning, budgeting and building a new home. Let us help. Our experienced team has helped build dozens and dozens of new homes from start to finish. We can recommend contractors in every area needed, most of whom are valued customers of ours. We can help you develop the whole team of people you will need right here at BDC.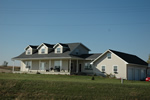 We have helped our BDC families in the new constructions of countless homes, even some outside our immediate service area. We will help you each step of the way and walk you through everything you need to get done.
Start with our complete pricing sheet and you will be well on the way to solid, well thought out home budget. We provide a low cost interim construction loan process second to no one. Come see for yourself.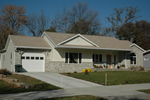 Just call us at 402-755-2224 or Toll Free at 1-800-576-8084. We keep a list of many homes and properties for sale throughout the area, and we can help you contact quality realtors in the area.
One of the best places to find local real estate and homes for sale is by checking the internet. Many of our area's homes for sale are listed in the Sioux City, Iowa multiple listings.